I am so happy with the outcome of my treatment for achilles tendonitis with Dr. King. I went to Performance Health and Spine after Extracorporeal Shockwave Therapy (EPAT) was recommended to me by an orthopedic surgeon after 6 months of PT did not yield results. EPAT) was recommended as my last option before surgery which I really wanted to avoid. The Orthopaedist explained the treatment protocol and that I should receive no more than 5 treatments if I was not seeing results. I found Performance Health after searching for EPAT providers in the Concord area and researching treatment protocols. Performance Health followed the same protocol as what was recommended to me by the Orthopedist and what I found in the medical literature; this was important to me because it was not covered by my insurance and I would be paying out of pocket. After meeting with Dr. King I felt confident that I'd receive great care. He treated my achilles tendonitis and I had excellent results. It was not long before I was fully back to running. Five months after my treatment I completed my 6th marathon and four months later I completed my first 50k trail race.
Regina Flynn
It's simply a matter of trust! Over the last couple of years, I have tried to "find my limits" as an endurance athlete & it's comforting to know that you and your team have had my back, pun intended! Your practice philosophy of focusing on ideal outcomes is comforting not only as an athlete, but also as a parent and that's why we have entrusted our family to your care. For this we wanted to say thank you to you, Dr. King and Sarah for all the great work you all have done for our family.
Very Kindly, The Wheeler Family, Hopkinton, NH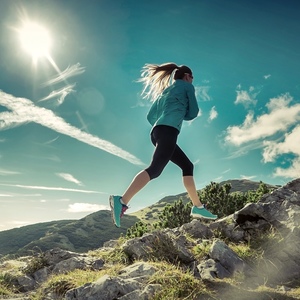 As a working mom of two kids and an injury-prone runner, I needed to find a practice that could support me in staying healthy while living a busy life and striving for fitness goals. Dr. Coapland has built a remarkable team of trained practitioners. I have worked with Dr. Coapland and Sarah Coulombe (P.T.) through major injuries. Their profound skill and experience helped keep me healthy, and I was able to run four marathons in a little over a year. Their practice is unique in that it combines a variety of clinically effective healing modalities (ART, dry needling, etc.) with physical and massage therapy (Performance Bodyworks). The result is a holistic center that has supported me in bringing about real change so that I can keep enjoying the activities I love. Dr. Coapland and his team strike the perfect balance of spending the necessary time with patients, while efficiently ministering to their needs, which is perfect for the busy working parent! The professionalism of the practice extends beyond the treatment rooms to the front desk where Natalie, Jen, and Lindsey are markedly committed to helping patients get the care they need. Whether you are looking for post-injury or preventative care, Performance Health is an amazing place that offers support to keep you doing the things you love.
Aryn M.
I have run with chronic left foot pain for years. As a masters runner, I assumed it was accumulated damage from years of running the USATF Mountain Series, USATF Grand Prix and years of high mileage training. In recent years, I have spent part of every day with my foot in a bucket of ice water. The orthopedist suggested I stop running, a recommendation I was unwilling to follow. Approaching the 2015 race season, I saw Brett Coapland about my foot. His exam was very thorough, and included numerous measurements of my feet and watching me run. I was surprised when he suggested an orthotic. It seemed like blasphemy… what about natural running and less support is better? Brett took the time to explain why I was having the foot pain and why an orthotic might help. It seems impossible, but I went from chronic pain to NO pain in less than two weeks. I am a master runner and had accepted that my fastest races were behind me. In my second race with the orthotics, I won the race, broke the course record and ran the 20 miles home after the race. This would have been impossible before the orthotics. Thank you!
Christin Doneski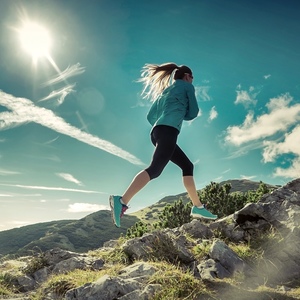 I went to Performance Health as a last resort, as I had surgery planned for a double hip labrum tear that I had been struggling with for years. As a personal trainer and coach, I was worried about the amount of time I would be out of commission due to this surgery. Within weeks of seeing Dr. Coapland, I started to feel better. He explained how my pattern of movement was aggravating the tear and more importantly, how to correct it. I cancelled my surgery and continued therapy with Dr. Coapland for the next few weeks. I never imagined within such a short time, that I would feel this good again, pain free, moving better than I had in a long time. Surgery would have fixed the tear, but not how I moved. That was never explained or diagnosed prior to seeing Dr. Coapland. The cost of surgery and the time out of work would have set me back both professionally and financially. I have and will continue to refer my clients to Dr. Coapland in the future.
Beth Civiello
It takes an athlete to know an athlete, which is why Brett offers such good bodywork. His knowledge of the human body in addition to his lifelong connection to the elite sporting world gives Brett the title of "Best bodywork I've ever had while back home in New England"! Plus Brett is an awesome guy in general and given his knowledge of the sports in which we participate, the conversation is never dull either.
Ted King – Cyclist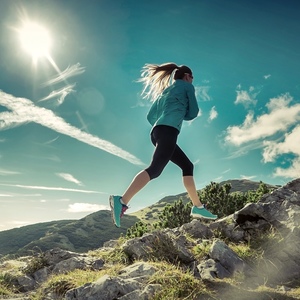 Thank you so much for all your help with my Achilles and calf this summer. Coming home from school I wasn't even able to walk without pain, never mind think about playing. When I went to the orthopod, they didn't take the time to learn about the history of my injury or really examine it and take all the options into account. They also told me I wouldn't be able to even start to begin to play until mid-October. When I came to you you took about an hour to talk to me about the history of what had happened and put me through some tests to see where my problems were coming from. You took all factors into account, and this was really comforting to know that you cared so much. Nothing had helped my Achilles until you began making adjustments and doing ART. The home exercises you set me up with also helped me in a huge way. I really feel blessed to have found you, because I have no doubt the treatment you have given me has led to me being able to play again. I'm now heading to school confident, healthy, and ready to win an Ivy League championship! Thank you so much for all the help! See you next summer.
Patrick Saunders
I have been treated by Dr Brett Coapland for existing herniated disks and hip issues. His treatments are vital in enabling me to participate in outdoor recreation, numerous races, triathlons and most recently the Boston Marathon. In addition to his treatment, Dr. Coapland has given me and several others I know, valuable direction with training plans and nutrition in which he personally participates in as well. I truly believe he not only helps my conditions but contributes to improving my performance and most importantly, quality of life! Dr. Coapland's treatment and guidance should be incorporated into every athlete's training plan and is truly a great asset to the entire athletic community in NH.
Jim Groleau
Preparing to run 100 mile running races is no easy task. In addition to a ton of training it is important that I stay injury free. In the past I have had issues with Anterior Tibilis Tendonitis as well as chronically tight hamstrings. Brett Coapland from Performance Health has been a life saver. Using a combination of A.R.T on my hamstrings and dry needling on my ankle has allowed me to train at the highest volume in my life. As I tackle five 100 mile races in 5 months I know that having Brett in my corner increases my chances of success drastically!
Nathan Sanel
As a weekend athlete, I have struggled through minor injuries of a torn this or that here and there. When I ramped up my training for a 1/2 marathon my IT band reacted, resulting in severe tightening. The active release (ART) treatment I received from Dr. Coapland was key to my recovery. Physical Therapy, stretching and medication couldn't do for me what Dr. Coapland did – reduce my pain and set me on a faster path for healing. Outside of the physical relief I experienced from my treatment, Dr. Coapland provided me the encouragement and support I needed while recovering from my injury that helped me mentally deal with having to completely readjust my training schedule until I healed.
Amy Dunkelman
I have had chronic sciatica for the past five years. The pain affected my quality of life on all levels. It was very painful to drive for long periods of time. I also enjoy yoga but was unable to practice at times due to the pain. Over the years I tried 2 different chiropractors and 2 different physical therapists with a lot of massages in between. None of those methods provided relief beyond 30 minutes. After approximately 2 1/2 months of treatment with Dr. Coapland, my sciatica is 90% gone and I practice yoga without pain (the first time in five years!). Dr. Coapland is personable and takes his time to provide the specific care I need. I look forward to my visits with him and my body is better for it.
Kristie Kim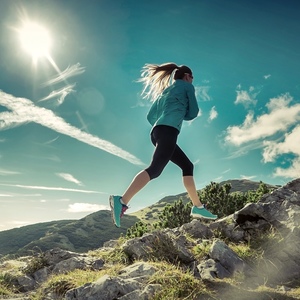 When training for and racing Ironman, one of the main challenges is to stay injury free. Regular ART treatment is key for me to achieve this. Through continuous ART treatment I was able to get through a long racing season without any injuries. Many thanks to Brett Copland for his excellent treatment before Ironman Lake Placid. It helped me greatly to have a successful race!
Stephan Schwarze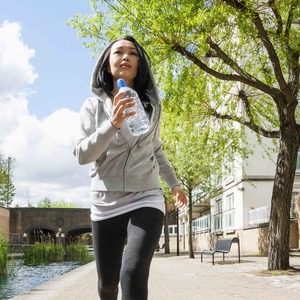 When I met Brett Coapland I had not been able to run for 7 months due to IT band syndrome. I had tried stretching, strengthening, rolling, ibuprofen, icing, steroid shots, pt and a knee brace. He pinpointed the problem quickly. After the first treatment I felt better. After the second treatment I was running again. 2.5 months after I met Dr. Coapland I was able to complete the Timberman 70.3 and also took 20 minutes off my time from the previous year. Thank You!!
Sarah Lester
I have run competitively for the past 10 years. For me, longevity in this sport requires consistent training, good nutrition, an ability to "listen to your body" and Brett Coapland. I saw Brett in 2008 after pulling hamstring in a race. He did not say: "Don't run." Instead, he used his skills and various techniques to make sure I could run and helped me to structure my runs so that I was able to heal without losing fitness. I recovered quickly and had a great race season. With Brett's help, I have continued to run without any time off for injury. When things start to niggle, I call Performance Health and have yet to have an issue Brett has not been able to fix. I appreciate Brett's knowledge and expertise as well as his ability to use a variety of techniques (ART, strength exercises, orthotics, dry needling) to address my issues in the most effective and efficient way so that I can keep running.
Christin Doneski
I want to thank Dr. Coapland for the really amazing difference he's made in my foot and ankle in just three weeks. After almost 21 months of pain and swelling following a running injury, and multiple different diagnoses of the problem, I found my way to Dr. Coapland. In a matter of weeks the pain in my foot and ankle is almost completely gone and I'm starting to run again…something I had begun to doubt was in the cards. Wow!
Tammy Lenski
Ryan was amazing. He's so detailed in his evaluation and recommendations. First time at PT and really appreciate his professionalism and support. Feeling 100% better and the follow up email with exercises and ergonomic recommendations was a huge plus!
Maureen Broomall